The foundation of land-based casinos was grounded upon the success of table games since the late eighteenth century. Australian casinos today are still attracting players by their thousands, even from the comfort of their own homes. Online casino table games are benefiting from the rich history table games have cultivated over the years, seemingly creating an experience too few things can replicate. A table game refers to a gambling game played on a table with unique markings that determine the type of game played and the bet made. Single or multiple players can take part in a table game against a croupier or dealer who represents the casino.
Best Online Table Game Casinos in Australia
Why You Should Choose Online Table Games
Aussie online players don't choose table games solely because of their long-standing history compared to the inception of pokies machines, even though this is a valid reason. Table games have the edge over slots because they offer better odds of winning. This is great news for the Aussie online players still finding their feet with online casinos and even better for the seasoned online gamblers. Casino table games also offer a sense of control over one's destiny. Loosely put, players can determine their winning or losing streaks based on the strategy and tricks they use to play table games. If an online player wants to socialise with other Australian online players or a live dealer, casino table games offer an avenue for such interaction to happen
Top Australian Online Casino Table Games
Despite the fact that all table games revolve around a table, they differ from one to the other in numerous ways. These are some of the top-rated online casino table games in Australia:
Blackjack
Blackjack remains the most popular online casino table game in Australia. Famously known as 21, players must get the better of the dealer by having a superior hand. A hand refers to the value of the cards a player or dealer has. There are two types of hands:
Soft hand means that a player has an ace card as part of the cards that they have been dealt. An Ace is valued as 1 or 11. In this case, the hand will not be busted by drawing an additional card.
Hard hand is one that does not have an ace, so its value is fixed
Roulette
The name roulette is French for 'little wheel' but it has many online table games fans down under. The table game consists of a small ball dropped onto a spinning wheel, with each section on the wheel separated by a different colour and numbers. Online roulette players can bet on a single number, a group of numbers, odds or even, red or black, and hope that the ball lands in their favour. Although luck is a prominent feature in the table game, this game is loved for its ability to get Australian player's blood pumping and of course the massive payout on offer.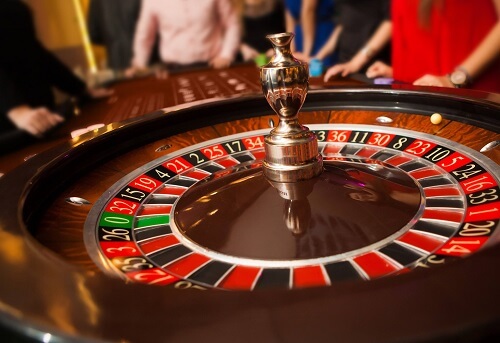 Baccarat
Baccarat is a card game played with two or three cards, whereby the objective is to get a score close to nine. Similar to blackjack, online players will be playing against the House. Here are the three popular baccarat table games in Australia:
Punto Banco
Chemin de Fer
Three Card Baccarat
Craps
Online craps is a table game that involves a pair of dice to determine a winner. Players win based on setting a bet on the outcome of a roll. Rolling 7 or 11 on your first attempt means dollars in your account. Inversely, rolling numbers like 2, 3 or 12 on your first try means you crap out.
Poker
Online poker remains as popular among Australian players as the one played in land-based casinos. Poker is a table game played using cards in which bets are made on the value of the hand a player has. Played between singular and multiple online players, a player wins based on having the strongest hand.
Sic Bo
Sic Bo is one of the oldest games in the world, only introduced to the West in the 1900s. It is a three-dice game where players bet on the outcome of the throw. Also known as Tai Sai or Dai Siu which translates to Lucky dice and Big Small respectively, this online table game needs Australian players to place a wager on any single number reflecting on the screen, two particular numbers appearing, the sum of the three dice, or a specific combination of numbers.
Keno
Reminiscent of the lottery, Keno consigns the objective of guessing the lucky keno numbers from 1 to 80 on the online player in order to win. Australian online players can select anywhere from one to fifteen numbers at a time on a board that has 80 numbers. The chosen numbers will be highlighted in blue on the keno board and winning is determined by how many numbers selected and the number of hits you achieved.
Tricks to Online Table Games
While the above mention online table games have unique features to each game, they all require some form of strategy going into the game. Despite the fact that good fortune is needed to win, luck should not be confused with a strategy! Here are some useful tips for Aussie online table game players:
Game Knowledge
Understanding the game and the terminology is important. The most reputable online casino will consist of a glossary. In this regard, customer support is available to handle any queries that may arise or additional information about the online game. This also extends to the rules of the game that govern the limits of depositing and withdrawing real money.
Maintain Consistency
Players should adopt some level of consistency. Whether playing a card game or roulette, consistently playing a similar combination will give you some form of indication whether you are doing something wrong or something right.
Look out for Special Promotions
Most online casinos offer different forms of bonuses for players to sign-up. These bonuses credit casino members to play for free while they familiarise themselves with the game before they start spending any of their real money.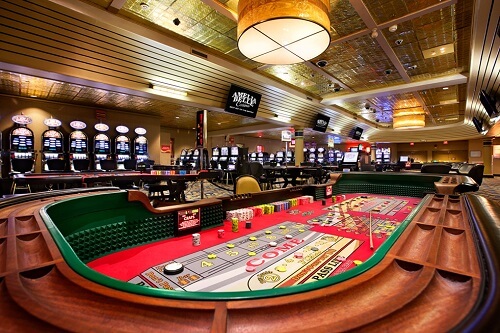 Safety Assurances
Aussie gamblers frequent online casinos 24/7 and require some form of assurance that they are protected from hackers. Casino-aus.com checks multiple online casinos for their license and whether or not it is authorised by an online gambling governing body. Online casinos that provide table games are also chosen based on the software providers they use. This insistence on quality assurance further protects Australian online players from the theft of their confidential information.
Table Games Glossary
Croupier – The casino employee that is operating a roulette table. A croupier is not to be mistaken for a dealer, as the phrase 'dealer' primarily refers to a casino representative in a table game with cards to deal.
Full house – This relates to a poker game in which a player's hand consists of three cards of the same value, and two other matching cards.
Shooter – refers to the player rolling the dice in a Craps table game.
Stand – refers to the option of declining any more cards in a game of blackjack.
Flashboard – The board used in a Keno table game that to show which numbers have been drawn.
Table Game FAQ
How can I improve my odds of winning?
Each table game has its own tricks that decrease the likelihood of losing slightly. With that said, there is no proven approach that guarentees a player will win every time. Players who win playing table games generally employ one strategy or another.
What is the best table game?
There are no definitive criteria to tell which table game is the best as every person and region have their own preferences. In spite of that, the number of online players that play a certain table game does indicate that a particular table game has either better odds of winning or is much more enjoyable than the rest.
How can I protect myself online?
Players are urged to do due diligence on every online casino they sign-up with. This includes checking third party regulation of an online casino and whether they are licensed.
What is the difference between online and land-based table games?
There is not much of a difference as the online table games are marked similarly to the ones in land-based casinos. While in land-based casinos real dealers are throwing the ball and dealing cards, online table games use a random number generator (RNG) which generates multiple results in an unbiased and random manner.
Best Casino Game Guides in Australia