Casino banking is the aspect of online casino gaming Aussie gamblers tend to worry about before trying out the online gambling space. New players want to know how they can deposit funds, withdraw winnings and which currencies are accepted. In addition to the above factors players need to be certain that it is actually safe to do these things through an online casino.
Australians looking to find answers to all of their casino banking questions can be assured that Casino-Aus has them covered. Below players will find all the information related to online casino banking. This includes the most popular casino banking methods, the options most frequently found at the best online casinos and steps to follow when making your first deposit and withdrawal.
Online Casinos with the Best Banking Options
Popular Online Casino Banking Methods
Before any Aussie start playing online casino games for real money, they need to deposit money into their online casino account. Many of the best Australian online casinos offer players a number of different methods in which to do this. It is important to note that each casino banking method has its advantages and disadvantages.
The following are some of the casino banking methods preferred by Australian players due to convenience.
Credit Card and Debit Card
Australians have probably used their debit and credit cards to pay for some or other product online. Thus, it no surprise that many also use them to deposit funds into their online casino accounts.
Payments made by credit or debit card are reflected as soon as they are made. This means that players who choose to make use of this deposit method are able to play casino games online instantly.
The top online casinos allow players to deposit funds using cards issued by the most well-known multinational financial services corporations, including:
e-Wallets
An e-wallet refers to a digital purse that allows users to store funds online either in the form of their home currency or that of a foreign nation. These currencies are then used to buy goods and services online, with each transaction being fully encrypted. Some of the popular e-wallet services include PayPal, Neteller, Skrill and PaySafe.
Many of Australia's top online casinos offer players a number of different e-wallet options when depositing and withdrawing funds, with the method becoming increasingly popular with gamblers. The reason for this may be that e-wallets appear to be a safer method of depositing and withdrawing money from an online casino account. Through the use of an e-wallet, players do not have to share any personal financial information with an online casino. This means that your information is not put at risk of being stolen.
As with debit and credit cards, e-wallets also allow Aussies to play online casino games immediately after depositing funds. For those who frequent different online casino sites, money can also be moved from site to site much quicker than what bank transfers would allow.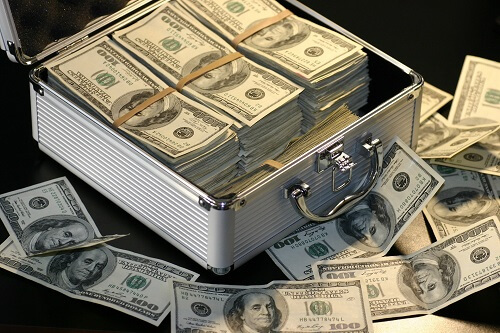 Bank Transfers
Many Aussies consider using an online bank transfer to pay for a product or service an archaic online banking service. Despite this, it has still managed to remain a popular deposit method within the online casino space. With this deposit method, players simply transfer money from their bank account to that of the online casino to fund their play session.
Despite casino bank transfers remaining a familiar option for many, some Aussie players have begun to move away from using the method for deposits and withdrawal for many reasons. Firstly, an online bank transfer takes some time to reflect the movement of funds, meaning it may take up to a few days before an Australian is able to play their favourite casino games online.
Secondly, some players prefer to use popular online payment methods (such as e-wallets) that do not require users to share crucial financial information. Many believe the use of such methods to be somewhat safer as should one encounter a fraudulent site, one's financial information will not be stolen.
Common Australian Online Casino E-Wallet Banking Options
As previously mentioned, there are many different e-wallet money transfer services. The following are some of the most options that appear to be most popular with online casino services:
Neteller
First launched in 1999, Neteller has proven to be a very popular e-wallet option among online gamblers around the world. The service allows users to create accounts in 26 major currencies, with deposits able to be made using 40 different banking methods.
Money can be used to pay or receive money from merchants, in this particular case, online casinos.
Skrill
Skrill is an e-wallet provider first introduced in 2001 whose services allow users to make international money transfers online. As the service allows these transactions to take place at a low cost to the user, many online gamblers enjoy making use of the company's services.
ecoPayz
EcoPayz is an internet payment solution specialist; it was first made available to the public in 2000.  The most popular service on ecoPayz is its prepaid card system, which is freely available to anybody who opens an account. The service is known for being a safe payment option for Aussie online gamblers.
Making Your First Online Casino Deposit
The best AU online casinos offer players plenty of common deposit options, such as those previously mentioned. All players need to do is select the casino banking option most suitable to them. To find a casino's banking options, all one needs to do is look at the casino's banking section.
Before having a look at the casino banking deposit options available at a particular site, it is important for players to have a good look at the games and bonuses on offer.
Aussie Online Casino Banking Withdrawal Guide
While the regulations governing the withdrawal of winnings from an online casino may vary from site to site, there are a few common rules.
Firstly, most sites make use of "Know Your Customer" processes with regards to withdrawals. This means that players are required to provide documentation such as an ID or utility statement when withdrawing winnings. This is to verify that the person who wishes to claim the winnings is actually the person they are claiming to be as well as that the person in question is over 18.
Secondly, the time that it takes winnings to be paid out is largely dependent on the casino banking method collected. Players can almost always expect the withdrawal process to take at least 4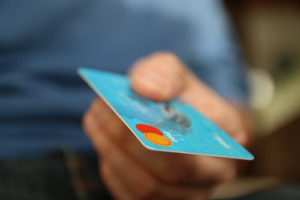 8 hours, but it is important to note that some casino banking methods are quicker than others.
As previously mentioned, online casino bank transfer options usually take the longest to pay out as bank processing operations affect the speed of payment. Some casinos allow players to select their credit card as a casino banking payment option and this has a slightly quicker payout time than bank transfers. E-wallet options also tend to offer players quicker turnaround times with regards to withdrawals.
Is Playing Casino Games Online for Real Money Safe?
The answer to this question largely depends on which online casino a player decides to use. While there are safe online casinos that offer exciting gambling experiences from the comfort of their own home, there are also unsafe sites that attempt to scam users.
Obviously, no Aussie ever wants to make use of a fraudulent online casino site. It is for this reason players should always take action to ensure that the casino they are using is, in fact, legitimate. This often means checking that a site openly displays the badge of a trusted online gambling governing body.
Always remember that a few minutes spent researching the online casino you would like to use could save you from the hours of trouble associated with playing at a fraudulent site.