Baccarat is a casino game played with two or three cards, in which the player's aim is to get the score of their hand as close to nine as possible. Since its inception, the game has grown to become a much-played card game throughout the world, spawning a number of regional variations and providing players with an absolutely thrilling experience. Although the card game may not be quite as popular as poker or blackjack, there are many Australians looking to find a great baccarat game online. For all the Aussie players interested in playing baccarat online, here is a list of the best online baccarat casinos.
The Best Online Baccarat Casinos in Australia
A Brief History of Baccarat
The origins of Baccarat are mostly unknown, with historical sources providing differing accounts of how the game first came to be. Whereas some sources claim the game was invented in Italy during the 15th century, other sources suggest that the game may have derived from a number of similarly-styled card games played in Asia.
Although the game's spread to a global audience is largely tied to which origin story of the game a person believes to be true, it is thought that baccarat, as we know it today first, became a casino table game staple in 19th century France. Since then, the game quickly spread throughout the world, growing into a popular global favourite.
Today, many Aussie gamblers enjoy playing baccarat, with some now even seeking to play as many variations of the game as possible through the use of online casinos.
Online Casino Baccarat Games Popular in Australia
There are a number of different baccarat variations available online. Some of the variations that have proved to be most popular with Australian players include:
Punto Banco
Arguably, Punto Banco is the most popular baccarat variation in the world, having risen in popularity due to the game's frequent occurrence in James Bond films. It is important to note that it is also the baccarat variation most commonly found in Australian land-based casinos.
As with most baccarat variations, the objective of the game is to get as close as possible to the score of nine without going over. However, what makes Punto Banco unique is that the rules allow players to bet against themselves, in addition to being able to bet against the dealer.
It may be important to note that Punto Banco itself has even developed its own variation in the form of mini-baccarat. As this version of Punto Banco is rather popular with online casino players, it is important to note that it is possible to play mini baccarat online for free or for real money.
Chemin de Fer
Chemin de Fer is one of the oldest known versions of modern baccarat, having first been played in 19th century France.
In a game of Chemin de Fer, players are seated randomly around a table, with play being counter-clockwise in order. Before the game actually begins, one player is assigned the role of the banker, and others are assigned the role of punters (with the role of banker passing to another player when the bank loses.) Ultimately, it is the banker that deals cards and decides on the amount that will be wagered each round.
When the banker has decided on the wager, punters have two options. Either they can "go bank" (bear in mind, only one player is able to do this each round), or they can each make their own bets in order. If a player chooses to "go bank", they match the bank's wager.
The punter who makes the highest wager is then chosen to represent the rest of the punters at the table. If the score of the punter's hand exceeds that of the banker, each punter wins back their bet in addition to a matching amount from the bank, however, if the banker's hand wins, punters lose their waged amounts.
If a tie is reached, all wagers are carried on to the next round of play.
Baccarat Banque
Baccarat Banque is very similar to Chemin de Fer with the exception of the rules governing the role of banker being somewhat different except.
In Baccarat Banque, the player who is made banker is decided on the basis of which player makes the greatest wager. The player retains this position until the entire deck of cards (consisting of three packs) has been dealt.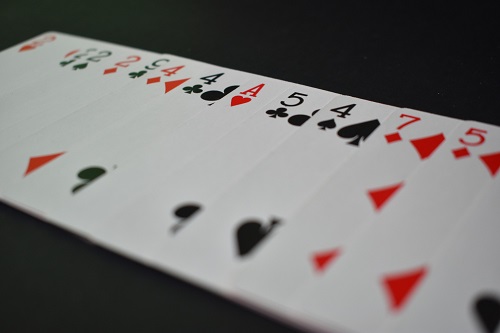 Learn How to Play Baccarat Online
In a game of baccarat, the aim is to get your hand as close as possible to a score of 9. Games begin with players placing a bet on the outcomes that may occur (for example, the player or dealer's hand winning or the result being a tie.)
It is important to note that the score of cards in baccarat is slightly different to that found in other popular casino card games. Whereas numbered cards all keep their value, face cards and the number 10 are all worth 0 points and Aces are worth 1 point.
After players have made their bets, both the dealer and the player are given two cards facing upwards. The score of the player determines whether or not he/she will receive a third card. If the player's score is between:
0 and 5, a third card will be drawn.
6 and 7, no card will be dealt.
With regards to the dealer drawing new cards, the player's third card determines whether a third card will be dealt. The banker will draw if the card the player received is:
A 9, 10, Ace or face card and the score of the dealer's hand is between 0 and 3. No card will be drawn if the score of the dealer's hand is between 4 and 7.
An 8 and the score of the dealer's hand is between 0 and 2. No card will be dealt if the score of the dealer's hand is between 3 and 7.
A 6 or 7 and the score of the dealer's hand is between 0 and 6. No card will be dealt if the score of the dealer's hand is 7.
A 4 or 5 and the score of the dealer's hand is between 0 and 5. No card will be dealt if the score of the dealer's hand is between 6 and 7.
A 2 or 3 and the score of the dealer's hand is between 0 and 4. No card will be dealt if the score of the dealer's hand is between 5 and 7.
It is important to note that if the sum of either the dealer's or player's cards exceeds 10, the second digit of the number is used to score the hand. If the score of a hand of cards reaches 9, it is considered a natural win.
Play Baccarat Online Real Money
It is important for any players interested in playing casino games online that it is extremely easy to do so. All a player needs to do is pick an online casino, open the casino's webpage on their preferred web browser and start playing. As with playing any game online, it is imperative that the player ensure that they maintain a stable internet connection for the optimum experience.
Before depositing any money into a newly created online casino account, it is important to make sure to that the casino being used is actually safe to use. Australians should only play online baccarat at casinos which are licensed and regulated by certified online gaming governing bodies.
With regards to learning how to actually play baccarat, Australians who are inexperienced players, but still wish to play the game online will find that it is a very easy game to learn. Although there are many different variations of the game available online, the gist of the game is always to get a hand of cards with a higher score than any of your opponents.
Play Free Online Baccarat
Australians are able to play baccarat for free online if desired. Most major online casinos offer players the opportunity to try casino games for free.
It is actually recommended that players play online casino games for free first before playing online baccarat for real money as the online experience may differ slightly to the one found in a land-based casino. Particularly, some player unfamiliar with the online gambling may not be used to the prompts found in an online casino game, which may lead to money being lost due to inexperience as opposed to bad luck.
Play Live Dealer Baccarat Online
There are some Australians who believe online baccarat will never be able to live up to the experience found in land-based casinos. Often, the reasoning behind this mode of thinking is the idea that all online casino gaming lacks human interaction, thereby making the game more predictable and less fun to play.
It is for this reason that many great online casinos offer players the chance to play with a live dealer and players if so desired. This ensures that players are able to get the same thrilling experience they would from sitting at a table at a land-based casino anywhere they go.
Online Baccarat Tips for Australians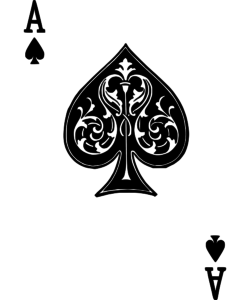 There are a number of Australians who have never played baccarat before and may thus be looking for some strategic tips to use when playing the game. It is for this reason that we have decided to list some of the most common strategies used in the game.
Perhaps with these tips, players will be able to create the online baccarat strategy that suits their playstyle, in turn creating the best possible online baccarat casino experience.
Common online baccarat strategies include:
Following the trend – this strategy suggests that the player should place their bets on the hand that appears to be winning most often and that the player only changes their betting pattern when this trend appears to have changed. For example, if the dealer has won a large number of games in a row, the player should place bets on the dealer's hand.
1-3-2-4 Strategy – many players recommend using this strategy if you desire to make the most of your bankroll. The numbers order used in the name indicates the manner in which your betting pattern should follow, provided that you keep winning games. Should a player lose a round, he/she will need to start from the beginning once more.
Keep track of your bankroll – it is always important to be aware of just how much money you have left after placing each bet. This should ensure that you do not spend your funds too quickly by making too many large bets. If you should lose all your funds during an online baccarat session, you should not try to win it back as it is possible that you may lose even more money. Australians must always remember to gamble responsibly.
Baccarat Glossary
Some Australians may be unfamiliar with the terminology associated with playing baccarat. In an effort to make the online baccarat game
Banco – a term used to refer to the dealer in some baccarat variations.
Bankroll – the funds you have set aside for a singular casino gaming session.
Coup – a complete round of Baccarat.
Face Cards – the cards in a set with pictures, for example, a King, Queen or Jack.
House Edge – the advantage a casino has over players. This advantage is not unfair but rather is required if the casino is going to remain profitable.
Pass – (also known as a "fold") a term used to refer to a player's decision to continue with a game.
Punto – a term used to refer to the player in some baccarat variations.
Stand Off – refers to a round of a casino game involving two people, such as the dealer and the player. The phrase can also be used to refer to high stakes, sudden death tiebreakers.
Tie – a gameplay situation in which players receive the same number of points.
Casino Game Guides for Australians