Bingo is an exciting lottery-sty

led gambling game played throughout the world. As the game is easy to learn and rather interactive, it has grown to become an activity frequently seen at a number of different types of social events and locations, including online in the form of online bingo.
A large number of Australians enjoy playing Bingo within land-based casinos. As the online casino space is increasingly becoming the preferred method through which Aussies play their favourite casino games, it is safe to assume that there are at least a few players out there who would like to try playing real money bingo online but are unsure as to how to do so.
In an attempt to make the plight of Aussie casino players easier, we have created a list of the best online bingo casinos available to Australians. In addition to providing some useful tips and facts about playing the game online.
Best Australian Online Bingo Casinos
How to Play Online Bingo
Although it may be very difficult to believe for some, there are some AU gamblers who are unfamiliar with the game of Bingo. Luckily for them, it is very easy to learn how to play to win bingo.
At the beginning of a game, each player receives a bingo card with 25 numbers sorted in columns. Each column is headed by a letter in the word "Bingo". The caller then draws numbers and announces them to players (for example, N33). Players will then mark off corresponding numbers off on their card.
Players will be given a designated pattern numbers need to appear in before they can claim bingo. The first player to form the pattern on their card is the winner.
Although online bingo is extremely similar to its land-based counterpart, except instead of a caller, a random number generator is used to determine the numbers. The use of this program allows games to remain fair. Numbers will also be marked off your sheet automatically after being called (making the easy game even simpler!)
Beginner's Guide to Bingo Online for Money
Bingo is not a game that allows Aussies to create an in-depth strategy as it is a game that is strongly based on luck. That said, however, there are a few tips AU online casino players can make use of that will slightly improve their chances. Some such tips include:
Paying attention to how many players are in a given game. Always remember that the fewer the number of players in a given game, the greater your chance of winning.
Purchasing as many cards as you are able to keep track of. Quite simply, each bingo card you purchase increases your chances of winning as the higher the number of cards you have, the higher the chance of the pattern appearing on one of your cards.
Making use of online casino bonuses. Many online bingo websites offer players bonuses upon joining or due to customer loyalty. It is very important to pay attention to such bonuses as such offers will help players extend their play time. Some casinos may even give players the opportunity to play free bingo games online for cash with a no deposit bonus. However, keep in mind that free online bingo no deposit win real money sites can sometimes be difficult to find.
Using the online live bingo chat room. New competitions are often made available to Aussies within the chat room. In addition to this, players are also able to make new friends while playing online.
Now that Australians are equipped with this guide, they are ready to play internet bingo games to their heart's content.
Play Free Bingo Games Online in Australia
Some who are new to the online casino space may fear that it is only possible to play bingo for money. However, this is not true.
In addition to there being many websites that offer Australians the opportunity to play free online bingo games just for fun, a large number of the best online casinos also offer the opportunity to play free online bingo games if desired. It is recommended that new Aussie gamblers complete some free bingo games online before moving on to the real money game.
Contrary to popular belief, Australians who choose to play bingo online free of any charge are still able to experience the same thrilling feelings gained from playing for real money bingo.
A Brief History of Bingo
A 16th century Italian lottery-styled game named "Lo Giuoco del Lotto D'Italia" is often suggested to be the origins of the modern bingo game. Although it took some time for the Italian lottery game to spread neighbouring European nations, it eventually gained some popularity in France and Germany between the 18th and 19th centuries.
The game was eventually introduced to the United States in 1929, where it was initially named "Beano" and played at county fairs. It was at one such county fair that in Georgia that toy salesman first encountered the game. Upon returning to his New York City home, he began organising Beano games with friends.
When the game proved to be popular with his friends and acquaintances, the toymaker saw a business opportunity and began printing game cards. The name "Bingo" was chosen after an excited friend of the toymaker with a winning card mistakenly used the term instead of Beano.
Today, Bingo is a casual gambling game enjoyed in many different settings, including churches, charities, sponsored events and casinos. It is thus unsurprising that the game is a popular offering in the online casino space as well.
List of Popular Online Bingo Terms
Before you play your first real bingo game online, it may be useful to learn some of the game's terminology. Some popular terms it is highly likely you will come across while playing the game include:
Bingo Board – a term used to refer to the board in a land-based casino on which numbers that have already called out are displayed.
Caller – a term used to refer to the person in a land-based drawing and calling numbers out in a bingo game.
Free Space – a term used to refer to the only space on a bingo card without a number. It is usually placed in the middle of the card.
Progressive – a term used to refer to bingo a game in which the rules stipulate players must form the designated pattern on their cards within a certain number of balls being drawn. If players fail to accomplish the feat, the jackpot for the game is increased.
Quickie – a term used to refer to a game in which numbers are called out in a rapid fashion.
Dauber – a term used to refer to the pen used to highlight card numbers in Bingo games played in land-based casinos.
Money Ball – a term used to refer to a number determined at the beginning of the game which doubles the player's winnings if Bingo is hit on the number.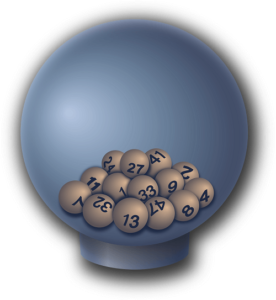 Online Bingo FAQs
What is bingo?
Bingo is a game of chance in which a caller announces randomly selected numbers, which Aussie players are then meant to try and match with the numbers on their provided card.
Is it safe to play Bingo online?
Provided that Aussies do make use of trustworthy Australian bingo sites, it is completely safe to play the game online. Safe bingo sites are those which are licensed by authorised online casino gaming associations.
It is imperative that AU online players ensure that they are using a trustworthy website before starting any bingo casino online game for real money.
Where is the best place to play Bingo online?
Numerous online casinos offer Australians the chance to play Bingo online, both for free and for real money. To get the best online bingo experience, we at Casino-Aus recommend that Australians make use of one of our affiliates, all of which are trustworthy options.
Is online Bingo fair?
Unfortunately, there are no ways for the player to tell that a specific online Bingo game is rigged until they play it. It is for this reason we recommend that Australians only make use of licensed casinos when playing Bingo games online.
Are there any online Bingo strategies I can use to ensure that I win?
As Bingo is strictly a game based on luck, there are no strategies you can use to ensure you win every game you play. There are, however, a few useful tips to keep in mind for your next Aussie Bingo game that may help your chances. Look at the beginner's guide we've included on this page for some such tips.
Are there any bingo casinos with no deposit bonuses?
There are online bingo sites no deposit required bonuses available to Australians. However, they may appear to be few and far between. Such deals do allow Aussies to play free bingo real money games.
Is online Bingo addictive?
For some, playing Bingo online can become an addictive experience. If you find yourself unable to stop playing the game, it is possible you may be suffering from online bingo addiction, and that may be crucial to seek help for the problem.
Other Popular Casino Games