Max Quest: Wrath of Ra is the latest pokie game to be added to the already impressive Betsoft library. Set to be released on 2 November, the game has been labelled a "revolution" within online casino gaming.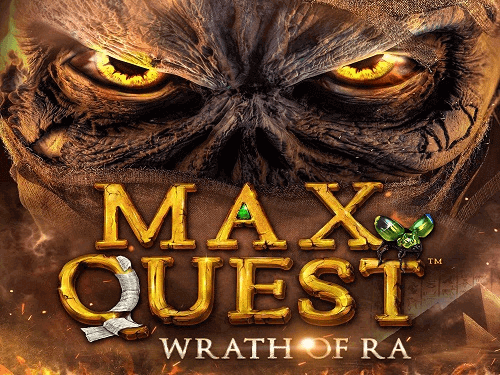 Betsoft Marketing Director, Annamaria Anatasi stated that the development team have combined some of the very best elements of RNG gaming, video games, and social games in an attempt to create a game that is intensely appealing to a wide audience.
Max Quest: Wrath of Ra Details
Max Quest: Wrath of Ra tells the story of anti-hero Brock Ryder who recruits a team of people in order to raid the treasure troves of Ancient Egyptian tombs. The game requires six players to fill the roles of each team member as they will be required to cooperate in facing team challenges.
The title's reels have also been replaced with a gameplay very similar to that of a shooter-based video game. Bullets that successfully hit the intended target will payout randomly. Players will have access to a selection of weapons as they journey through several different levels made up of diverse enemies and even bosses.
It seems with Max Quest: Wrath of Ra that only through hard work and cooperation will players be able to get their payout.
Millennials Seek More from Casino Gaming
Betsoft's decision to undertake such risks with Max Quest really shouldn't be all that surprising. The developer's increased focus on implementing more social elements and traditional video game-style mechanics in their new pokie game comes after market trends have leaned towards the idea that millennials seek to play gambling games that are more skill-based and social in nature.
This idea was once again reiterated at the 2018 Australasian Gaming Expo held earlier this year. It was stated that market leaders would have to adapt in order to remain successful in the industry.
Whether or not Betsoft's decision to take a calculated risk with Max Quest: Wrath of Ra will pay off remains to be seen. All we can say is that the game will be available to play at the top AU Betsoft casinos soon.