The ultimate aim of the Casino-Aus website is to ensure that Aussie gamblers are aware of all of the ins and outs of gambling online. This means we provide players visiting our site with the latest online gambling information, including news and reviews.
As Casino-Aus is a completely transparent organisation, all visitors to our site should know that they are subject to a set of terms and conditions. Know that if you choose to use this website, it is a sign of your compliance to these stated terms.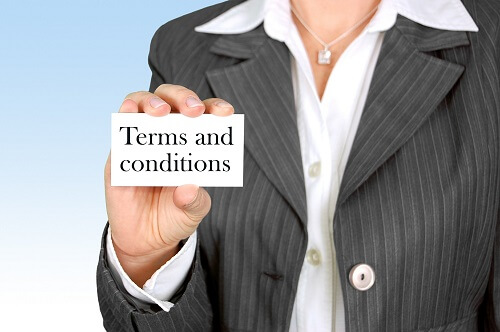 Casino-Aus Site Facts to Keep in Mind
We are not an actual online casino, and therefore we are unable to engage in any online gambling activity involving the placement of bets. The aim of the Casino-Aus website is to indicate recommended Australian online casinos to site visitors.
If you choose to use any of the information provided on this site, you do so at your own discretion. Casino-Aus will not be held liable for any choices you decide to make on the basis of the content read on this site.
When visiting Casino-Aus, users agree to a strict upload policy that prohibits the dissemination of content that may have an ill effect on those visiting the site. This means that users cannot upload content such as:
That which may cause site staff or visitors annoyance or anxiety.
Computer viruses that aim to harm the functionality of any site user's computer or mobile device.
Please note that any such content will immediately be deleted without notification to the uploader.
By using this site, visitors agree to use the site in accordance with all relevant laws practised in the physical location it is being accessed. This means that the site cannot be used to engage in illegal activities.
Although we try to ensure that all of the content we produce is as accurate as possible, sometimes errors will get through. With this in mind, Casino-Aus will not take responsibility for any erroneous information mistakenly expressed, or even implied.
As the Casino-Aus staff are all human, it cannot be guaranteed that every user's experience of the site will always be without error or annoyances. If you are unhappy with your experience of the site, please let us know but keep in mind that Casino-Aus will not be held liable for any losses incurred due to the site not functioning properly.
Although we may recommend online casinos to site visitors, Casino-Aus cannot be held liable for any damages that you may possibly encounter if you choose to use one of these sites. Always be sure to check the terms and conditions and privacy policy pages of each site you visit.
If you choose to use the information provided on this site, you do so at your own discretion. Again, while we attempt to be as accurate as possible, information does become outdated over time. With this said, Casino-Aus will not be held liable for any losses you may incur while using the site.
It is each site visitor's responsibility to determine whether it is legal to use an online casino where they live. If you choose to disobey the online gambling legislation set out in your country, know that Casino-Aus will not be held responsible.
As all content published on the Casino-Aus is copyrighted, it is illegal to duplicate any part of the site.
Any person's refusal to accept these terms means that he/she should immediately stop using the website.
All visitors should also note that Casino-Aus reserves the right to adjust the terms and conditions stated on this page at any time. It is the responsibility of the site visitor to make sure that they still comply with these terms.