Over the last few years, eSports betting has grown to become incredibly popular in Australia. With gaming being as popular a pastime as it is, and many multiplayer games introducing a significant competitive element, it really is no surprise that this is true.

With so many Aussies wanting to get in on the eSports betting action, we have decided to draft an all-you-need-to-know guide for punters. This includes how to place eSports bets online, the best eSports betting games and some betting tips and tricks.
Best eSports Betting Sites in Australia
How to Place eSports Bets Online
Any Aussie punter keen to get in on the eSport betting action can do so in the manner outlined below:
Find a sportsbook that allows Aussie punters to place wagers on eSports. With the growing popularity of eSports betting, this should be relatively easy to do. That said, do make sure that the bookie does offer competitions involving the game you would like to bet on.
After you have found a site that accepts eSports wagers, it is important to do your research! Aussies should aim to make informed wagers, and this means studying eSports betting odds, team/player past performance and event history – just as you would do for regular old sports bets.
Place a wager and hope that your research results in a good cash prize.
Regarding how to bet on eSports, it is important to note that this changes according to which event a punter is betting on. Some games allow for a number of different betting options aside from who one thinks will win the matchup. For example, with a first-person shooter event, this could mean betting on who gets the first kill, which team takes the first round and which player gets the highest score, among other things.  Keep these things in mind when picking a game.
Best eSports Betting Games
Loads of eSports tournaments take place throughout the year, and thus some Australian gamblers may be struggling to decide which game to place a bet on. The following titles have proven to be extremely popular in the eSport gambling realm:
League of Legends Betting
League of Legends is one of the most widely played MOBA titles in the world. It is also a game with one of the most popular yearly eSports tournaments, with millions of viewers around the globe tuning in to watch the world's best players.
Over the years, betting on League of Legends matches has become incredibly popular with viewers wanting to increase the entertainment.
Aussie punters wanting to find out how to bet on League of Legends should know that they can do so at any of Australia's top betting sites. For the best League of Legends betting advice, be sure to check out our tips down below.
Counter-Strike: Global Offensive (CS GO Betting)
Counter-Strike: Global Offensive (also known as CS: GO) is one of the most popular multiplayer first-person shooters ever released. Released in 2012, the game pits two teams against one another in two separate game modes. Players must either try to rescue hostages from the other team or try to plant/defuse a bomb.
CSGO betting is probably the most popular form of eSports related gambling currently available to Australians. There are so many title-related competitions held each year that facilitate CSGO game betting that punters will never be at a loss for a game to bet on.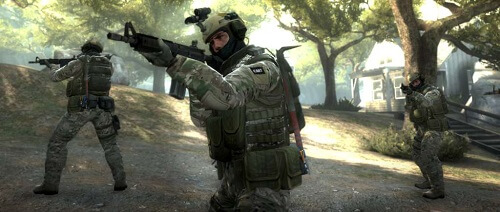 Street Fighter
The Street Fighter series has long been associated with intense combat competition. As one of the hallmarks of the video game fighting genre, it makes sense that the game would be included as one of the standout events at international eSports fighting tournaments.
With EVO – the world's most renown eSports fighting tournament – including a title in the series in their line-up each year, it would make sense that Street Fighter betting is relatively common with Aussie punters.
Rocket League
Rocket League proved to be a surprise success when it was released 2015. Developers Psyonix could hardly predict how popular combining European football with motor vehicles would grow to become when they first put the game out into the world.
With the game offering a great competitive online experience, it is only natural that various eSports events have been formed around the game. As far as Rocket League gambling goes, we can honestly say that the best competition to bet on is that of the World Championship, which is held every year.
eSports Betting on Mobile
Just as with regular old sports betting, it is possible to bet on eSports on your preferred mobile device. Aussie punters can be sitting on a train, at a café or standing in line and place a bet on their favourite eSports event.
With the most popular events, you should also be able to follow along by watching a live stream of the event, often hosted on YouTube or Twitch. Be sure to watch out for those data charges though!
eSports Betting Tips and Tricks
As part of our complete Australian eSports betting guide for beginners, we have listed some a number of tips all punters should keep in mind when making bets online:
Players should always do some research on an event and/or matchup before placing a bet. Making random wagers is hardly an effective betting strategy, and often results in more losses than wins.
Never bet more than you can afford. Remember that even the most well-planned bets can sometimes result in a loss. Be sure that you can afford that loss before placing the bet.
Never place bets under the influence. While it may be fun to drink and fun to gamble, Aussies should try to refrain from mixing the two. All this may lead to is stupid bets that result in severe losses.
Only ever make use of safe online betting sites. These are site regulated by appropriate online gambling authorities.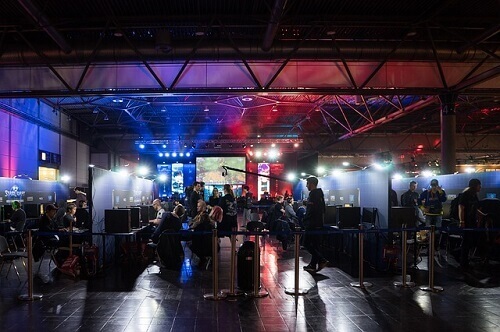 eSports Betting History
eSports have been around since the very first iterations of video games were released during the 1970s. Video games (particularly, those that involve two or more players) do foster a competitive nature, meaning that there have always been players attempting to outdo each other.
Although early versions of eSports simply involved players trying to get their name first on the leaderboard of titles such as Pac Man, it developed to include much more organised competitions when the online component was introduced during the 1990s. This allowed players to compete against loads of different opponents from around the world. This period saw the creation of major competitions centred around popular titles, although such events had not reached mainstream popularity yet.
As gaming grew to become a larger entertainment market around the world throughout the 2000s, eSports leagues grew in popularity too. Nowadays, eSports competitions are incredibly popular with millions tuning in to see athletes compete in some of the world's most notable online games.
eGaming FAQs
What is eSports betting?
eSports betting refers to the act of placing wagers on competitive video game-based tournaments. In these tournaments, professional players and teams play a top-rated video game with the aim of been named the best player/team in the world.
Where can I bet on eSports?
Many Australian punters are somewhat unsure about where to bet on eSports. Thus, it is important to note that most of the top-rated betting sites allow Aussies to place bets on the most popular eSports competitions.
Is it safe to bet on eSports online?
As long as Australian punters make use of a trusted online betting site, they are ensured to have a safe online gambling experience.
Which are the best games to bet on?
The following are considered eSport betting best games and have proven to be extremely popular with Australian punters:
League of Legends
DOTA 2
Starcraft
Call of Duty
Street Fighter
Rocket League
Are eSports tournaments popular in Australia?
With eSports events raking up millions in revenue each year, it is fair to say that events are pretty popular in the country. Analysts even predict it to show significant year-on-year growth for the next financial period.
Where can I find the best eSport betting guide for Australian punters?
On this very page! Here we detail all Australians need to know about placing wagers on all the most popular eSports events.