A lottery is a gambling game in which players place wagers on a selection of numbers. Players attempt to guess which numbers will be drawn and win cash prizes if they are able to do so correctly. Lottery games are some of the most popular games around the world, with millions of people placing wagers on such games on a weekly basis. Australia has loads of lottery games on offer, including both national and state games. Often, the jackpot prizes available in Australian lotteries are extremely large, life-changing sums of money.

Most Australians should know a fair bit about the lottery. However, for those who don't, we have created this all-encompassing guide that should help them learn all they need to know about lotteries in Australia. This includes a list of the most popular lottery games presently available in Australia, and some tips and tricks for when playing the game.
Play Casino Games Online
Popular Australian Lottery Games
There are loads of different lottery games available in Australia. Below are some of the most popularly played lotteries in the country:
OZ Lotto – this lottery is played on a Tuesday night. It is a national lottery, meaning that players from all over Australia can enter it. The OZ Lotto holds the record for the largest win in a lottery jackpot game in Australia at around AU$112 million.
Super 66 (or Lotto Strike) – depending on where players live, they have the opportunity of adding extra games to their lottery ticket for another chance to win big cash prizes. In most of Australia, the primary additional game added to most sheets is Super 66, whereas in New South Wales the game is called Lotto Strike.
The Lotto – the Lotto is probably the most popular lottery game in the country and is played on Monday, Wednesday, and Saturday. If nobody wins the jackpot prize, it is carried over to the next week and increases in amount.
Powerball – in this lottery game, Aussies pick six numbers and should they match up with those drawn, they win a big cash prize. The largest prize ever won in Powerball is over AU$80 million.
Lucky Lotteries – this game is run by New South Wales Lotteries but is available to players all over the country. A set number of tickets need to be sold before the draw takes place. There are a number of prizes up for grabs, including loads of consolation prizes.
Australian Soccer Pools – players select six soccer matches from anywhere around the world and attempt to predict the scoreline. The winning ticket is picked using a set criterion.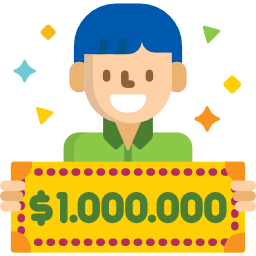 Lottery Tips and Tricks
While there aren't any true lottery strategies available to Australian players (as most of these games are based entirely on luck), there are a few tips and tricks that our team likes to use when playing these games:
Play All Sorts of Lottery Games – don't just play games with big jackpots as the likelihood of players winning those games is much lower than games with a smaller jackpot.
Play Games with Multiple Additions – some lottery games give players a second chance to win with a big prize. To improve your chances of winning, always play additional jackpot games.
Play a Standard Set of Numbers – play the same set of numbers on a regular basis. They have to come up sometime, right?
Join a Lottery Pool – players who purchase a large number of tickets have a greater chance of winning the jackpot cash prize.
History of Lottery Games
Lottery-style betting games are some of the oldest available forms of gambling games currently available. It has been suggested that the first-ever lottery game came into existence somewhere around 200BC in China. Historians even believe that these games were used to help fund government functions and projects, similarly to how some lottery games around the world currently work.
Lottery games eventually made their way to Europe around 27BC, notably during the period of the Ancient Roman Empire. The game was played as a dinner party game at noble functions, and all players would win prizes, all of unequal value.
Throughout the Medieval period, lottery games continued to remain popular throughout Europe, and as like in China, even begun being implemented as a painless form of taxation. Many of the lottery games initiated in this period are still operating today.
Today, lottery games are enjoyed throughout the world with these games often being considered some of the most popular forms of gambling currently available. In Australia specifically, players have their pick of a variety of different lottery games.