Many Australians new to the online casino world seek to find a gambling guide that will teach them the basics of gambling online. It is for this very reason that we have decided to create this page. With our guide, players will find out all they need to know about gambling online. This includes all the basic facts about gambling laws in Australia, tips on how to pick a secure casino and steps to take if you feel that you may have a problem with gambling. Learn what you need to and begin your gambling journey today!

Best Online Gambling Sites in Australia
Gambling Laws in Australia
It is important to note that there are several laws governing gambling both on a federal and state level. Thus, here we will only give some information about the most notable federal gambling legislation governing online gambling – the Interactive Gambling Act 2001. (For more information on gambling laws, check out our page detailing all of these regulations.)
The Interactive Gambling Act 2001 makes it illegal for Australian-based online casinos to offer their services to Aussies. That stated, Australians can still play casino games online at sites catering to AU players and fear no threat of prosecution as the burden of responsibility is placed on the casinos.
Online Gambling Facts for Australians
Australians are known around the world as some of the most notorious gamblers, with over 80% of the population engaging in gambling activities from time to time. There are loads of questions that Australians new to the online casino realm tend to ask, so we have listed a few facts Australians might be interested in:
Australian are able to gamble online legally. Although Australian laws have made online gambling so much harder for dedicated players, any legal issues that may result from this hobby fall on the online casino provider rather than the player.
The best casinos available to Australians allow them to place wagers using AU dollars. Players just need to make sure that they sign up at a site that recognises and offers AUD as a possible playing currency.
Players will not be taxed on their winnings while gambling online. This is due to the fact that the Australian Government considers gambling a hobby and not a career.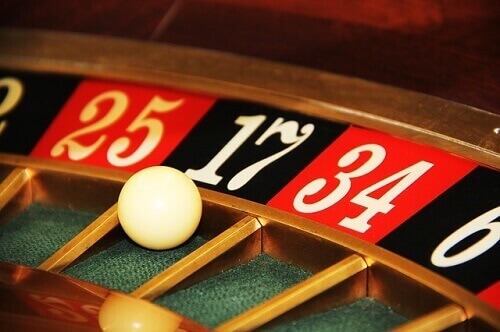 Playing at Reliable and Secure Casinos
Before signing up at just any odd casino you find online, there are a few things to keep in mind. All Aussie players should have a look at the following facets of a gambling site they're interested in before making a deposit:
Gambling Security – Australians should make sure that they only ever play gambling games online at casinos that are playing at a site that is regulated and regularly tested by recognised industry governing organisations, such as eCOGRA or TST, among others. By doing this, you will ensure that you are actually playing games you have a fair chance of winning at a secure casino site.
Terms and Conditions – always read the terms and conditions before signing up at a casino. While many of the best sites generally tend to have a standard set of regulations, there are some that employ odd rules that you may not agree with. This is particularly true in regard to bonuses (which may have ridiculous playthrough requirements) and withdrawal terms (which may take an irregularly long time for a player get their winnings.) You want to make sure that you know all that you need to about the rules governing everything at an online casino before signing up.
Deposit Methods – no casino should ever make players jump through hoops just to make a deposit. Aussies should thus play at casinos that offer multiple banking options (both for deposit and withdrawal. It is easy to make deposits at online casinos. All you have to do is navigate towards the cashier section, select your banking method and select how much you would like to deposit. Before signing up at the casino, make sure it uses 128-bit SSL encryption to protect transactions.
Customer Support – sometimes, players need assistance when making use of a casino site. This could be due to user or product error, but the fact remains that sometimes you need to get hold of customer service, and you don't want to struggle when you need to. It is for this reason that Australians should only ever play at casinos that offer multiple efficient contact methods and have a trustworthy track record when it comes to helping players.
Play Games for Free First – it doesn't matter whether you've played casino games at land-based casinos a hundred times over, you should always play online casino games for free before playing the real money version. The reason for this is that sometimes the online version is slightly different to what is experienced at land-based casinos. Nobody wants to lose money due to experience as opposed to bad luck.
Problem Gambling in Australia
Unfortunately, some Aussie players tend to forget that gambling should only ever be enjoyed in moderation. As a result of this, some players get addicted to the dopamine a player's brain releases when winning a wager.
If you feel that your gambling hobby may be developing into something more than just a hobby, know that the best online casinos provide players with the tools to prevent them from becoming a problem gambler. Most sites offer a self-exclusion option that allows players to lock themselves out from their account for a selected amount of time.
If this is still not enough for you, there are several gambling addiction initiatives in Australia that offer help to players around the country. These include groups such as Gamblers Anonymous and Gambling Help Online. Be sure to check out our Gambling Addiction page for more information.