Gambling at online casinos is a popular hobby for many Aussies. With a variety of online casino games for real money available to Australian players, there is definitely something for everybody at the best casino sites.
With this page, we aim to inform Aussie players of the different types of casino games available to them at online gambling sites. This includes a brief synopsis of the game and the type of odds gamblers face when playing them.
Online Pokies AU
Pokies are largely considered to be Australia's favourite gambling game within land-based casinos. This fact is also true for online casinos.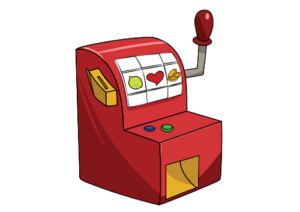 Pokies have developed exponentially since the first machine was created, with a number of variations now being offered to players, ranging from classic 3-reel games to multi-reeled 3D pokie games.
Australians looking to play pokies online will find that many online casinos offer players access to a number of the best available games. For the best online pokie games, we recommend that you have a look at some of the options our casino affiliates have on offer.
As online pokies are totally random, there is no way for Aussies to implement any real strategy while playing them. The Return-to-Player percentage in online pokies is around 95% at most casino sites. Although this figure may be very high, it is somewhat lower than that seen in other casino games. That said, pokies also provide players with the highest chance of winning big sums of money, so there's that.
Online Roulette
Roulette is one of a few, highly-recognisable classic casino games. The game has been enjoyed by players in land-based casinos across the world for many years, with the game spawning a few different variations, including American, European and French roulette.
Roulette is a popular favourite in the online casino space as it is one of the casino games with the best odds. The average RTP percentage players may see at Australia's best casino sites is around 97%. Placing particular best may even vastly increase your odds.
Several online casinos may offer assorted variations of the game and may even provide an option for players to play with real-life dealers.
Online Poker
Poker is a game that is largely considered to be one of the best casino games in the world. The reason for this is the amount of skill involved in the game. The game's quick rise in popularity among avid gamblers led to the development of several variations of poker across the world.
Some variations popular with Australians include Pai Gow Poker, Jacks or Better, Video Poker, Deuces Wild, 3 Card Poker and Caribbean Stud Poker. With poker being as popular in online casinos as it is land-based casinos, Aussies can expect to find a range of options at the best gambling sites.
Most online casinos post RTP around 98% for poker games. As strategy can sometimes be used to better odds in this famed casino game, we do recommend Aussie players give it a try. If you're looking for some tips on how to play, be sure to check out our online poker page.
Online Blackjack
Blackjack is a casino card game many consider to be one of the easiest to learn. All players need to do is try to get the score of their hand as close as possible to 21 without going over. In order to win, the dealer needs to post a score that is lower than that of the player.
As with poker, there are some different variations available to players including Vegas Strip Blackjack, Super Fun 21 and Australia's very own version of Pontoon. All of these variations and more are available at the best online casinos.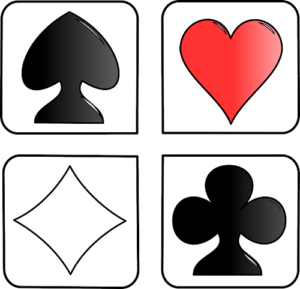 Aussie players will be very pleased to know that Blackjack holds some of the best betting odds. With an RTP percentage around 99% at most online casinos, Aussie players will want to play this great card game if they're looking for a few quick wins.
Online Baccarat
Like blackjack, baccarat is also a very easy game to learn how to play. Players aim to get the score of their hand as close to 9 as possible.
Due to popular media, the game has grown to become associated with big bets and style. However, whereas in land-based casinos baccarat is often thought to be a game meant for high-rollers, in online casinos the game is accessible to players who prefer to make smaller bets.
As the game gifts casinos with a very low house edge, players have a significant chance of winning bets. The RTP percentage is around 99%, meaning that all Aussie players should definitely have a go at playing this game online.
Online Craps
Craps is a very old dice game and is considered to be one of the most accessible forms of gambling. To play craps, all that is required is a set of dice to play it. Since its inception, craps has grown to become a staple at land-based casinos around the world. It is therefore unsurprising that the game is also a staple offering within most trusted online casinos' catalogues.
In craps, players roll a set of dice with the aim of reaching a score of either 7 or 11. The type of bet placed before the shooter rolls the dice determines whether or not they win the wager.
Along with other popular table games, craps also provides Aussie players with a relatively low house edge. The craps RTP percentage at most online casino sites is around 99%, so do yourself a favour and try a game
Online Sic Bo
Originally invented by the Chinese, Sic Bo grew in popularity over the 20th century, becoming an accepted offering in many casinos around the world. It is said that Sic Bo is a game strongly based on chance, with every dice roll resulting in a potential win or loss.
All players do in Sic Bo is bet on possible dice variations and wait for the dice to be rolled. While in the land-based version of this casino game players wait for others to roll the dice, in the online version players click to prompt actions to take place.
Some reputable online casinos offer players the chance to play Sic Bo online. With a good RTP percentage (around 97%), Aussies are guaranteed at least a few wins here.
Online Bingo
Bingo is a casual gambling game that has been around for decades in the form we know it now. The lottery-styled casino game sees numbers randomly drawn out while players try to match them with those on their card. Players try to form patterns to win the game.
Many of Australia's best online casinos do offer players the chance to play bingo online. With the online version of the title successfully emulating the excitement gained from playing the land-based version of the game, players are sure to have a good time.
The RTP percentage for bingo at most AU online gambling sites is around 95%. So, why not have some good fun and win some money by playing Bingo online.
Online Keno
Not all that many Australian gamblers may be as familiar with Keno as they are with other popular casino games. Basically, Keno is a lottery-style game similar to bingo and other similar games. Players select numbers on a card, place a bet on them coming up, and then see if they are drawn.  Bets placed can vary in size.
The game induces great excitement as Aussie players wait for their numbers to be drawn, especially if players place a successful bet. Gamblers can expect an average RTP percentage similar to that of Bingo while playing online in Australia.
Online Scratch Cards
Since their introduction in the 1960s in the US, Scratch Cards have grown to become a popular casual form of gambling around Australia. With so many casino sites offering this easy form of gambling, Aussie players can easily see small, but consistent returns with scratch cards online.
Depending on which type of scratch card game you choose to play, you may see an RTP percentage of anything between 95% and 97%.